Many of you reading this right now are likely to use the well-known computer brand Dell you are familiar with. There may be times when you wonder who is the man behind the name and what is the worth of the brand? As of February of this year (2022), Michael has been ranked as one of the 20th wealthiest people in the world. (1)
There is something fascinating about learning about the lives of the rich and famous that has recently piqued my curiosity. In this Michael Dell bio, I'll provide you with my insights into the company's founder, chairman, and CEO, who is probably one of the biggest names in tech.
Michael Dell Bio Facts
Full Name: Michael Saul Dell
Birth Date: 23rd February
Birth Place: Houston, Texas
Nick Name: N/A
Nationality: American
Siblings: Brother, Adam Dell
Children: Alexa Dell, Kiera Dell, Zachary Dell, and Juliet Dell
Partner / Spouse: Susan Lieberman
Profession: Founder, Chairman and CEO of Dell Technologies
Salary: Up to $3.5million depending on bonuses, and equity incentive compensation, his base salary before any of these is $931,000.
Net Worth: $60 billion
Social Media:
Profile / Twitter
Michael Dell (@michaeldell) • Instagram photos and videos
Michael Dell | Facebook
Companies Associated With: Dell Technologies, MSD capital
Last Updated: July 2022
Michael Dell Key Facts Summary
In 1999 Michael and his wife Susan Dell established the Michael and Susan Dell Foundation, which focuses on areas such as urban education, childhood health, grants, and family economic stability, as well as other causes.
Michael is ranked by Bloomberg Billionaires Index as the 20th richest person in the world.
In 2011 his $243.35 million shares in Dell stocks were worth a whopping $3.5 billion, which gave him 12% ownership of the company.
$10 billion of his wealth is invested in other companies, such as MSD capital, which includes his initials in the title.
In 2013, he bid to take Dell Inc. private for $24.4 billion; it was the most significant management buyout since the Great Recession.
Dell went private in October of 2013, although in 2018, the company went private again.
Michael had a book published in 1999 called Direct from Dell: Strategies That Revolutionized an Industry. It is an in-depth account of his early life, the founding of his company, lessons learned, and mishaps along the way. (3)
He released a second book called Play Nice But Win A CEO's Journey from Founder to Leader, which looks into the battles that defined him as a leader.
It was announced on the 17th of April, 2020, that Governor Greg Abbott had named Dell to the Strike Force to Open Texas – a group tasked with finding safe and effective ways to gradually reopen the state during the COVID-19 pandemic.
Michael Dell Birthplace and Early Life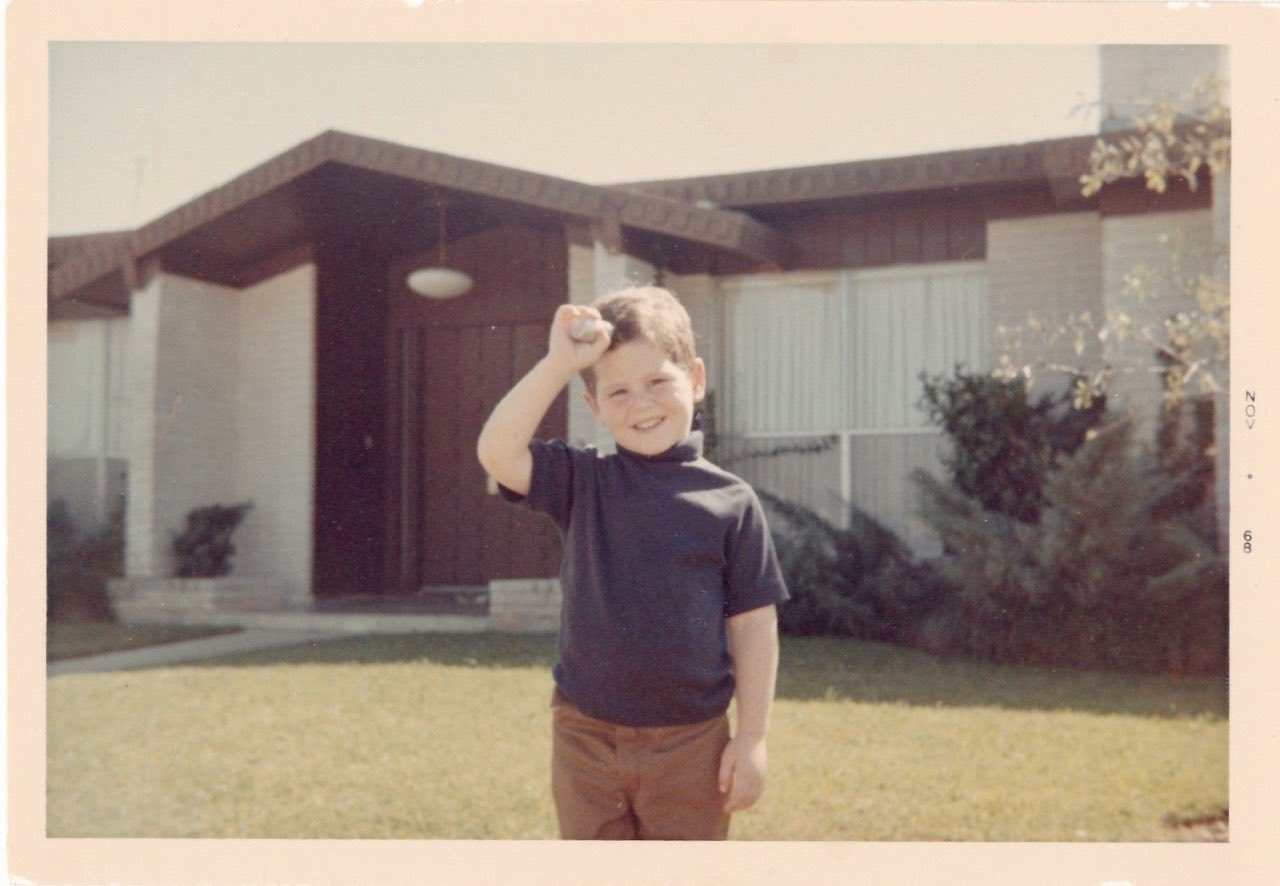 Michael Dell was born on February 23rd, 1965 in Houston, Texas. He was raised by his Jewish parents, Lorraine Charlotte, a stockbroker, (2) and Alexander Dell, an Orthodontist. His mother being a stockbroker, I think gives us a good indication of Michael's business history.
Michael attended Herod Elementary school in Houston and later studied at Memorial High School. He had an eager business mind from a very early stage and even applied to take a high school equivalency exam at just eight. I can't even imagine the academic brain he must have had, even at such a young age. I have tried to find his IQ out of personal interest but have been unsuccessful.
Michael enjoyed many hobbies as a teenager, but not the kind you'd expect from a teenage boy. Instead of soccer, cars, and playing in the streets till dark, he enjoyed investing his earnings from his part-time jobs (which included being a pot wash and selling subscriptions to a local newspaper) in stocks and precious metals. His earliest experience with technology was when he first purchased a calculator when he was seven.
By the time Michael was 15 years old, he had already purchased his first computer, an Apple II, which he had disassembled to understand its workings.
I would think that from a very early stage, it was clear to his parents that he was highly passionate about computers and business, yet still, they were convinced that they wanted him to be a doctor. Trying to please them, he agreed to enter pre-med at the University of Texas in 1983. He spent his summer holidays continuing to sell subscriptions to the Houston Post. By doing this, he ended up earning $200,000 a year.
It wasn't surprising to hear that Michael dropped out of college at 19 to dedicate his entire time to entrepreneurship.
If you're interested in others who've built a successful business from scratch, you should have a look at Kevin Plank's bio, where he talks about building his billion-dollar business from the ground.
See also: 14 Most Influential Business Operators In The World To Inspire You
Michael Dell Early Business Success
Where It All Began
While studying as a pre-med student at university, Dell began an informal business with a basic business strategy, where he would put together and sell upgrade kits for the computers at the Dobie Center. (5) He later applied for a vendor's license, so he could bid on contracts of the State of Texas. It benefited his chances of winning bids as he didn't, at that time, have any overheads. (6)
Having decided in 1984 that selling PCs directly would be cheaper than the conventional indirect retail channel, he banked on the potential cost savings as a manufacturer. After registering the company PC's Ltd, an extension of his business, the company operated out of a condominium, selling between $50,000 and $80,000 worth of PC upgrades, add-ons, kits, and components; the company then went on to sell these products.
The Launch of Dell
As part of Dell's reorganization, the company became Dell Computer Corporation, and Dell relocated the company to a business center in North Austin in May. The company started employing just a few people to take and fill orders. According to Dell, it consisted of "three guys with screwdrivers sitting at six-foot tables." The capitalization of the venture at the time was $1000.
In 1992, he was officially the youngest CEO of a company ranked by Fortune Magazine. (7)
It wasn't long before he started selling computers over the internet, and his company launched its first server. There were reports of Dell Inc achieving a daily sales level of $1 million.
At the beginning of 2001, the company reached a world market share of 12.8 percent, surpassing Compaq to become the world's most successful PC developer. Dell continued to snowball while other companies were starting to shrink.
MSD
In 1998, Dell founded MSD Capital LP to handle his family's investment activities, such as securities, real estate, and private equity. Dell didn't actually have anything to do with the company's day-to-day running.
Kevin Rollins
Kevin Rollins, then president and chief operating officer of Dell Inc., became president and CEO on the 4th of March, 2004, after Dell stepped down as CEO. At the board's request, Dell returned as CEO on the 31st of January, 2007, succeeding Rollins.
The Stakes Rise
Dell went private in the year of 2013 with the help of Silver Lake Partners, Microsoft, and a consortium of lenders. According to reports, the deal was worth $25 billion and faced challenges. There was some resistance from Carl Icahn, but he backed down after a while. There was a 75% stake for Michael Dell in the private company.
Dell Inc. announced its intention to buy EMC Corporation on the 12th of October, 2015. It was labeled the "highest-valued tech acquisition in history," valued at $67 billion. (8)
Michael Dell Videos
Watch an interview in Vegas with Michael Dell, where he discusses how the company has coped through the pandemic and how it has moved after the world crisis.
Michael Dell, Dell Technologies | Dell Technologies World 2022
Michael talks about how he got to where he is today and shares some stories about how he got where he is today, including some of the struggles he has experienced along the way.
Dell Technologies CEO Michael Dell shares stories from his new book (Full Stream 10/5)
A conversation with Michael Dell about the capabilities of Dell Technologies and how they will provide infrastructure for the future – CNBC.
Michael Dell Discusses Dell Technologies And Providing Infrastructure For The Future | CNBC
Michael Dell Business Failures
There has been a lot of talk about Michael and how his company made some significant errors early on, which could have sunk the business earlier.
In his remarks at the downtown Omni Hotel in Austin, Dell, CEO of Round Rock-based Dell Inc., said the company once had a "near fatal experience" when it failed to manage its inventory correctly.
In addition, he noted that producing computers without first obtaining approval from the Federal Communications Commission was another noteworthy mistake. It was unknown to him at the time that such a requirement existed. The nascent company was forced to temporarily cease operations due to this.
The incident was described by Michael, and he spoke of the mishaps and said, "We had to stop making computers. That was a pretty major cause for concern at the time. Growing the business was definitely not a straight lineup. There were five or ten times in the first three or four years where we could have gone under."
Michael Dell Family
After getting married to Susan Lynn Lieberman in 1989, he became a father of four children with his wife of the same name. In the past, Susan Dell was an athlete. She is currently the chairperson of the Michael and Susan Dell Foundation, a foundation where she is responsible for fundraising for charitable causes. They have three daughters and one son.
Michael Dell Net Worth and Career Earnings
His current net worth is estimated to be around $60 million and the amount of money he earns in a year fluctuates depending on the amount of bonuses he receives and equity incentives he receives. In reality, his average yearly salary is around $950 million, which is a basic rate of compensation.
Michael Dell Real Estate Holdings
Most of Michael Dell's wealth is invested in real estate, a significant part of his wealth. I would have thought that some of these properties would be used as investments while others would be used by Michael for his own personal use.
A penthouse on Manhattan's Billionaire's Row was perhaps the most notable purchase he made in 2014 when he paid just over $100 million for the penthouse. It was, at the time, the most expensive home in New York.
A six-bedroom penthouse property spanning just under 11,000 square feet is available for rent in One57, the building in Midtown that occupies the entire 89th and 90th floors. The property was built in 2013.
In 2017, he bought another penthouse for $40 million. It's located in the Four Seasons Private Residence building. Upon completion, the tower became the tallest residential building in all of Boston. Another investment property in Los Cabos, Mexico, was listed for $18.5 million purely for investment purposes.
As part of his family's plans for a future home in Austin, Michael completed the construction of a 33,000-square-foot house in 1996. The home has 8 bedrooms, a gym, and an indoor pool. Dell owns several lots adjacent to this property, totaling 120 acres. Michael received a $600,000 tax bill for this property in 1997, which led to a legal dispute. Dell claimed he had spent $30 million on renovations, and his home was assessed at $22.5 million.
In addition to his Austin home, Michael owns another fascinating property called 6D Ranch, where Arabian horses seem to be the main focus.
Having bought the Four Seasons Maui from MSD Capital in 2004, Michael Dell set up shop on the Big Island of Hawaii's Kohala Coast. A non-homeowner can't enter Michael's home or neighborhood in Kukio because it is an exclusive community. Michael's is the largest home in Kukio, with 18,500 square feet and seven bedrooms.
Michael Dell Quotes
There are many interesting things Michael Dell has to say about his company, the importance of life, and how to succeed no matter where you choose to be, so it is worth taking a moment to look at some of his words.
"To be successful, what you have to do is have an acceptance of risk, and you have to be pretty explicit about that because if you don't accept the risk, you don't get any innovation."
"I've been fascinated with technology since I was a boy banging around on my father's adding machine. Back then, I'd type in an equation; the device made some cool noises, and out came my answer. I was hooked."
"Our business is about technology, yes. But it's also about operations and customer relationships."
"Every breakthrough business idea begins with solving a common problem. The bigger the problem, the bigger the opportunity. I discovered a big one when I took apart an IBM PC. I made two interesting discoveries: The components were all manufactured by other companies and the system that retailed for $3,000 cost about $600 in parts."
"Real entrepreneurs have what I call the three Ps (and, trust me, none of them stands for 'permission'). Real entrepreneurs have a 'passion' for what they're doing, a 'problem' that needs to be solved, and a 'purpose' that drives them forward."
"I do think a founder has special permission to make sweeping changes across an organization."
Michael Dell Bio FAQs
Question: Where Does Michael Live?
Answer: With all the properties Michael owns, I imagine he has difficulty deciding where he and his family will spend the most time. According to reports, the Dell family lives mostly in their 33,000-square-foot Austin house. It's up on a hilltop with a tennis court, swimming pools inside and outside, and incredible views.
Question: Did Michael Write His Own Books?
Answer: Like many successful entrepreneurs, Michael Dell is an avid reader and a fantastic writer. He did, of course, write his own books, which have been very inspirational for entrepreneurs and those interested in starting their own businesses. One of his most famous books is "Direct from Dell," which teaches about entrepreneurship. It discusses his history and strategies that revolutionized computer technology.
Question: Does Michael Enjoy Sports/Fitness?
Answer: According to Michael, he used to ride 22 miles a day on a bicycle, which indicates that he is indeed a bit of a fitness enthusiast.
Recommended Reads:
Research Citations
Latest posts by Maddy Chiffey
(see all)