Barry is the CEO and chairman of Starwood Capital, an investment fund he co-founded and manages, with around $60 million in assets under management at the moment. He has held his position now for approximately ten years.
After what I have recently learned about Barry, he strikes me as someone who is exceptionally impulsive and very passionate about his career, an aspect which I am sure is admired by his friends, co-workers, and employees.
The question is, how much do we really know about Barry Sternlicht? During this Barry Sternlicht bio, I will be telling you everything there is to learn about his personal life and career and going in-depth into what drove him into his current lifestyle.
If, like me, you're interested in the workings of investments and fascinated by those who've become wealthy from it, then you should take a look at Charlie Munger's Bio, it's an excellent insight into everything you need to know about being a famous investor.
Barry Sternlicht Bio Facts
Full Name: Barry Sturart Sternlicht
Birth Date: 27th November 1960
Birth Place: New York City
Nick Name: Barry
Nationality: American
Siblings: N/A
Children: James – Son
Partner / Spouse: Mimi Richard Sternlicht, ended in 2016
Profession: Investor, CEO
Salary: N/A
Net Worth: $4 Billion
Social Media: www.facebook.com (Unofficial Page)
Companies Associated With: Starwood Capital, Estee Lauder, Baccarat Crystal
Last Updated: July 2022
Barry Sternlicht Key Facts Summary
He's chairman for Starwood Property Trust (1)
He is on the board of directors for the Estee Lauder Companies (2)
His working style was once described to be "intense and impetuous."
In 2007, he funded a grant of $1 million to the Stem Cell Institute at Harvard to help and support them with their research into curing diabetes.
Since 2020, Sternlicht has sponsored five SPACs.
The Starwood Capital Group moved its headquarters to Miami, Florida, from Greenwich, Connecticut, in 2018.
In the past, Barry has been a trustee of the Alma Mater of Brown University.
Barry Sternlicht Birthplace and Early Life
Barry was born in New York City on the 27th of November 1960, and when he was just a baby, his family moved to Stamford, Connecticut, where he spent the remainder of his childhood. (3)
Barry's father was called Maurycy Sternlicht, a plant manager. His father was one of the survivors of the Holocaust; he fled Poland when he was just 9 years old. (4) His mother's name was Harriet, a science teacher specializing in ogy, as well as a stockbroker, which is maybe where he got his first insights into the world of investments.
By 1982, Barry had graduated Magna Cum Laude with Latin Honors from Brown University. In 1986, he earned his Master of Business Administration from Harvard Business School after spending four years working as an arbitrage trader.
Barry Sternlic Early Business Success
Once he had graduated, I think he probably already had a business strategy in mind. Barry went on to work for a real estate focused investment company called JMB Realty, based in Chicago, although he was later laid off in 1989, right at the early stages of the 1990s recession. (4)
In the early '90s, when Barry was 31 years old, he established Starwood Capital Group with co-founder Bob Faith. They began purchasing apartments for sale with the Resolution Trust Corporation. (5)
Barry managed to raise an impressive $20 million through the families of Carter Burden and William Bernard Ziff Jr, who helped to fund the properties.
As part of an equity investment deal with Sam Zell's Equity Residential, Barry contributed his apartment portfolio in 1993 and, in return, received a 20% share in the company.
By 1994, Barry's company and Goldman Sachs bought out Westin Hotels and Resorts for $561 million. (6) The innovations included the Westin Heavenly Bed, which was designed based on the one in Barry's home. (7)
In 1995, he bought the Hotel Investors Trust, a failing real estate investment trust facing bankruptcy. In addition, he became the trust's, Chief Executive Officer.
In 1997, his company beat Hilton Worldwide in a bidding war, which ended with them purchasing Sheraton Hotels and Resorts for a mind-blowing $13 billion.
Barry Sternlicht Videos
Listen to an in-depth masterclass about real estate and investment in a post-covid world.
Barry Sternlicht – Masterclass in Real Estate 
Barry discusses all the risks and opportunities that come with real estate.
Barry Sternlicht – Lunches with Legends #28 – YouTube
Barry discusses people returning to work faster in the real estate market and speaks to Bloomberg's Romaine Bostick during the Milken Institute Global Conference.
It Will Is a Very Good Summer for Travel: Sternlicht – YouTube
Barry Sternlicht Business Failures
In my opinion, Barry has managed to get where he is today rather quickly and without failures, aside from being laid off in 1989 through no fault of his own. He's continued to become more and more successful over time. However, no doubt he has encountered some obstacles along the way.
Barry Sternlicht Family
Barry got married to Mini Reichert in the 1980s. The couple had first met when they were at university together. They have three children, but the only one whose name is currently public is his son, James. Unfortunately, their marriage didn't work either, and they separated in 2016.
Barry Sternlicht Net Worth and Career Earnings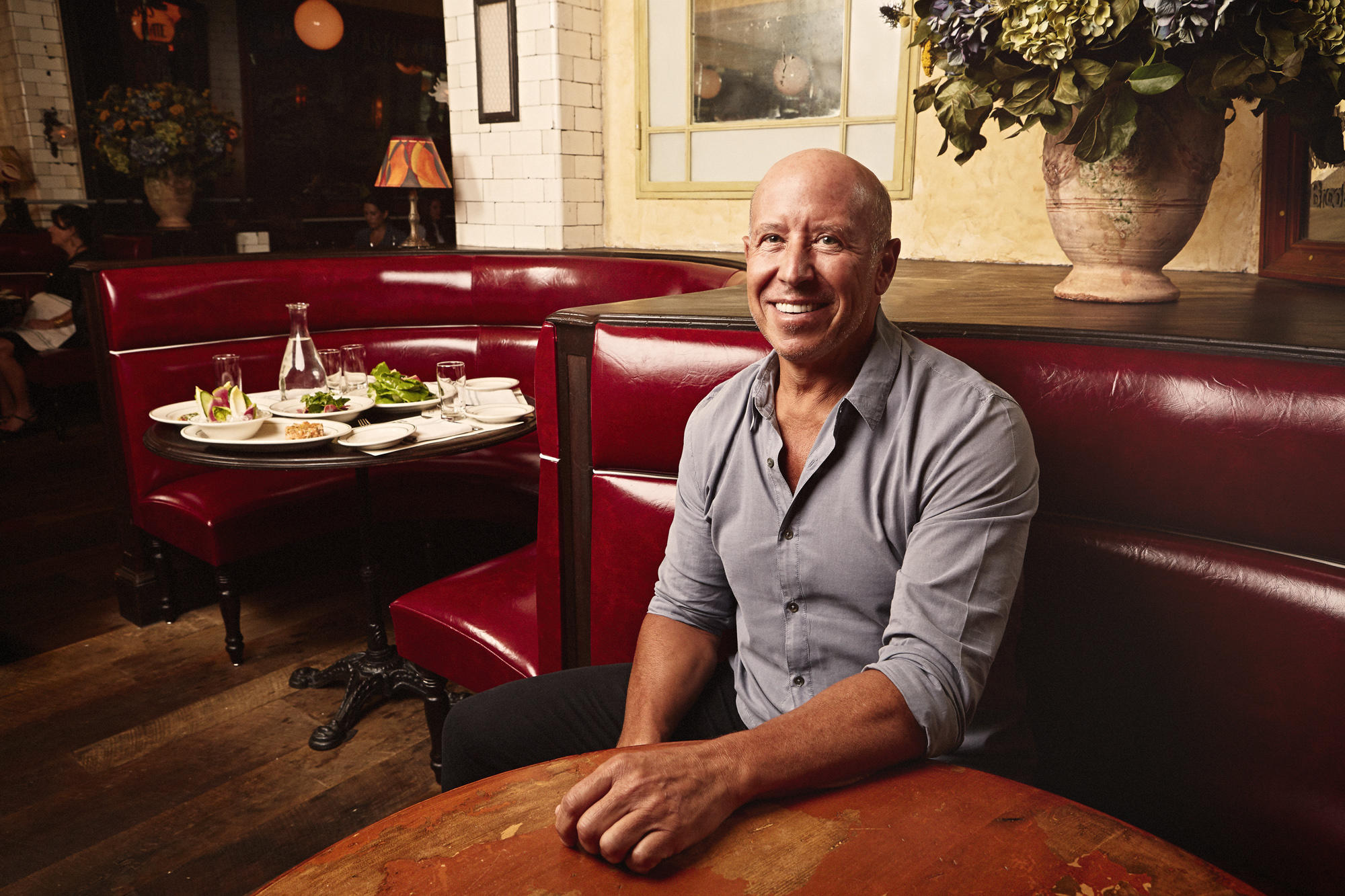 It has been estimated that Barry has a net worth of approximately $4.4 billion. However, it is not known what his yearly salary is. It is my understanding that his annual income, as with most investors, varies from year to year, depending on the current state of the economy.
Barry Sternlicht Real Estate Holdings
As you can imagine, Barry owns properties all over the place. But the most recent one is located in Miami Beach, in a quiet neighborhood. Everyone knows that he has an excellent eye for design, and when he first purchased this house, it was nothing but a shell. He did a lot of the design work himself and ended up with a modern glass and steel showcase home with stunning views of Biscayne Bay. (8)
Related: If you want to read more about the homes of some of the wealthiest people in the world, then our Elon Musk Bio is a fantastic read.
Barry Sternlicht Quotes
As a successful investor, Barry has quite a lot to say about inspiring others to make the most out of their careers. Here is what he has to say.
"As the facts change, change your thesis. Don't be a stubborn mule, or you'll get killed."
"If it can be profitable to be green, then that's just smart business."
"The best advice is often the compliments received, which are often about an associate who did something exceptional. I tell my teams that it is all the random acts of kindness and unexpected things that people will remember the most."
"Hope isn't a business strategy; you must make it happen."
Barry Sternlicht Bio FAQs
Question: Is Barry Sternlicht Gay?
Answer: The answer is no, I am not sure where the idea comes from, but I see this asked a lot. Barry is single after divorcing his wife in 2016, but he is straight.
Question: How Much is Starwood Capital Worth?
Answer: One of the world's most prominent real estate investors, the company currently has $95 billion of assets under management.
Question: What Awards Has Barry Sternlicht Won?
Answer: Barry has been recognized with a lot of awards. He was named "America's Best Lodging CEO" by the Institutional Investor Magazine during 2004. He was also accepted into the Interior Design Hall of Fame at some point in 2005. Then, in 2010 he was awarded the titles of "Executive of the Year" and "Investor of the Year."
Recommended Reads:
Research Citations
Latest posts by Maddy Chiffey
(see all)